Alternative Elfstedentocht
26 February 2021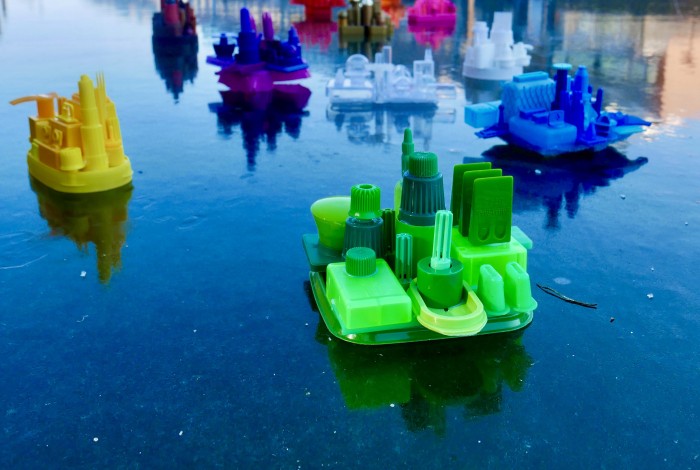 I can no longer imagine at all that I was on the ice last week taking these photos.
Two weeks ago even the Elfstedentocht came up for discussion again.
Waiting until the Elfstedentocht finally takes place again is not something of our time.
During my youth, people also waited for years and years. I was born in the harsh winter of 1963. Only 22 years later, in the winter of 1985, it was ridden again. I didn't get much of it myself because I was on a school trip to Barcelona that day, February 21.
I not only missed the Elfstedentocht, but for the first time that year I did not celebrate my birthday in the presence of my twin sister.
In the pictures you see 11 colored little towns made of plastic trash, actually meant to float but the ice, like water, also gives a beautiful refelection.