Plastic is beautiful
Floating cities, clouds, jellyfish and new species. All made from discarded plastic. The wealth of shapes, bright colors and varied structures of plastic are the inspiration for my art. This is why my studio in The Hague is filled to the brim with plastic sorted by color and shape.
Coincidence and surprise
I dive into dumpsters, scour markets and get offered plastic via via. I need that; it allows coincidence to arise. The most fun is when I am surprised by the material. For example, a whole new biodiversity of future species can arise.
Waste
In my work, the beautiful and ugly sides of plastic come together. You think you are looking at an apartment building on the water and then suddenly you recognize a pile of detergent packaging. You are surprised, sometimes you have to laugh and then you look more closely. And so it is a small step to thinking better, about the gigantic mountain of plastic waste.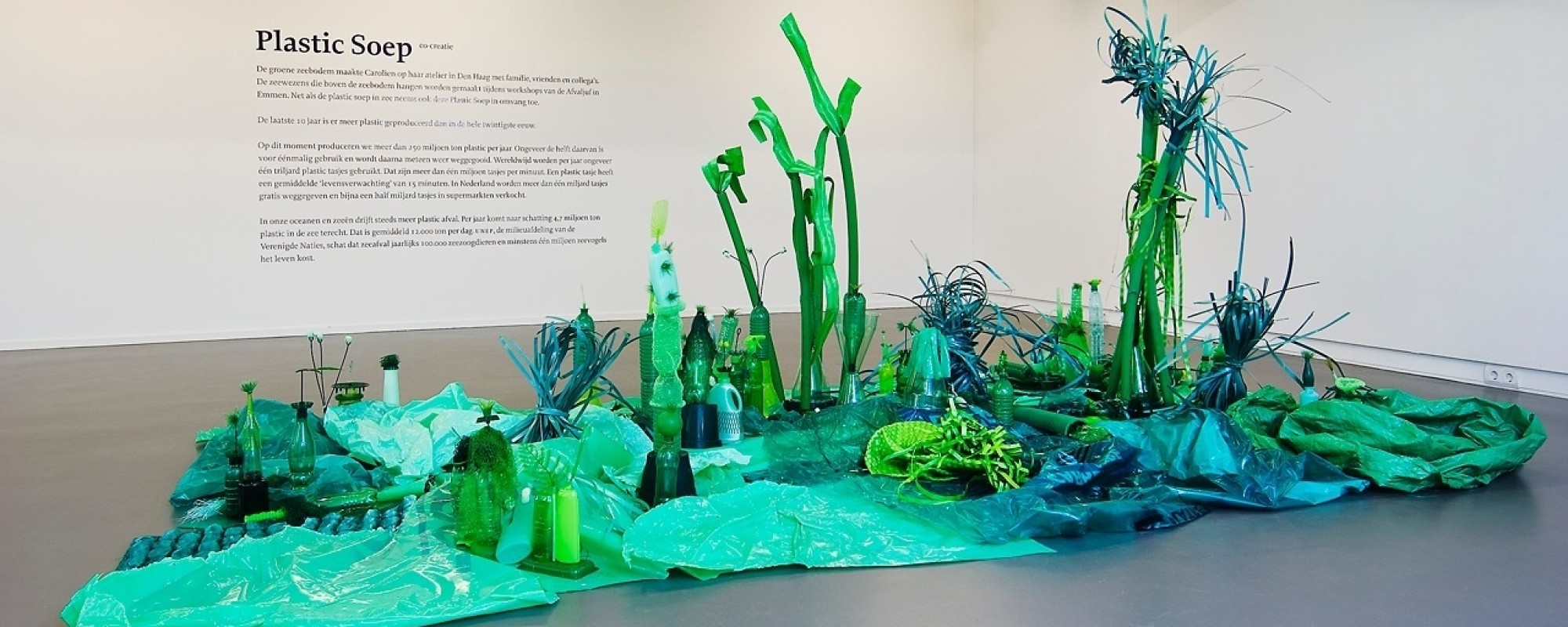 Sold!
Happy and proud that these Hunting Trophies have been purchased by the European Parliament. Soon they will be hanging in Brussels.