Container diving
29 August 2022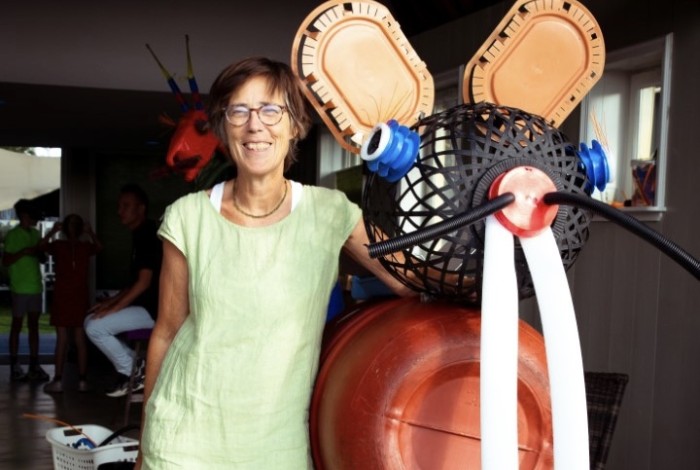 Last weeks I scurried around the construction site of SBB Ontwikkelen en Bouwen on the Wijhaven in Rotterdam. I dove into containers, took the elevator to the 35th floor and enjoyed the view. At my feet was the Willem de Kooning Academy, in my time 1983-1987 the Academy of Visual Arts.
I took the stairs down and occasionally walked up a floor. Unfortunately, there wasn't too much usable material.
Yesterday afternoon I went to work with my collected trash and that which the SBB staff took. Two beasts I made during their holiday in Alkmaar.
Photography last 3 photos Lizzy Tardy