European Parliament
3 April 2023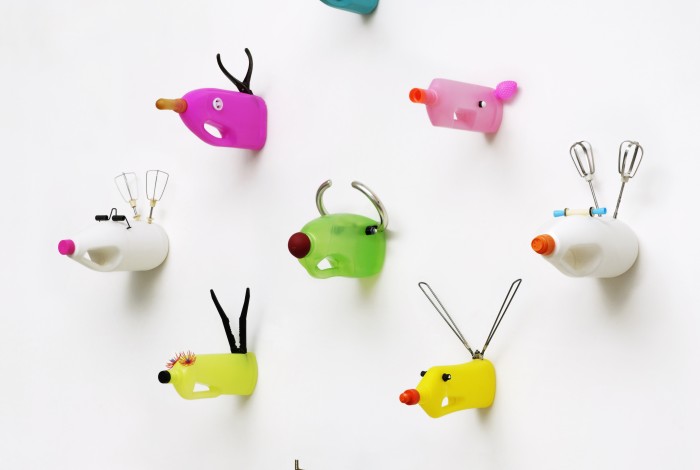 In June 2022, my Trophies were submitted to the European Parliament's art committee. I had decided then that, if it was purchased I would take them to Brussels myself. A day in Brussels including a tour of the Parliament building seemed like a nice outing.
And so it happened.
A sustainable work of art of course deserves a sustainable transport box, so I decided to make one myself. Together with Imre (daughter and one day a week assistant) I went to my regular 'waste dealer' around the corner from my studio. I regularly take a look in the containers there. At the bottom was something usable and I was hanging over the edge to grab it when I heard KNAK followed by a twinge of pain and 'starbursts'. For the first time in my career of container diving, things didn't go quite right. With a broken rib, refrigerator boxes, slats and other packing material, we walked back to the studio. There we made the shipping box. Glue, tape and staples were bought new.
The box of artwork is now at the European Parliament. In a while there will be an exhibition of the acquired art of 2022, besides my Trophies there will be work of Claudy Jongstra, Dindi van der Hoek and Alexandra Roozen and artists from some other EU countries.