Floating Cities in the snow
8 February 2021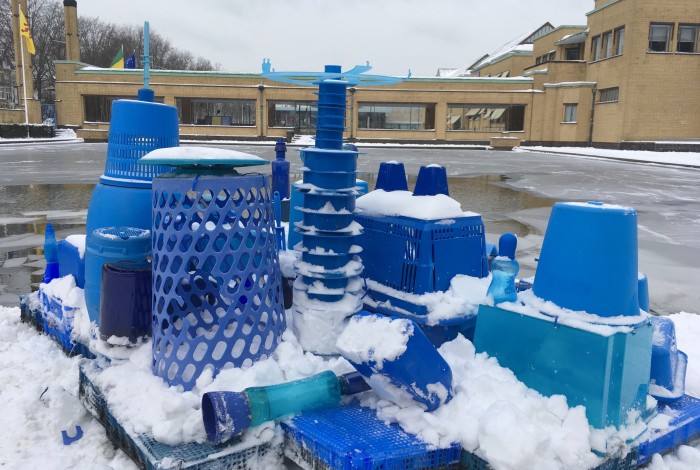 Who would have expected us to get snow and frost?
By early January, we had decided that Floating Cities could stay in the pond in front of Museon a little longer. World Recycling Day on March 18 seemed like a good time to take Floating Cities out of the water. But things turned out differently. The pond froze over little by little and in a few days it looked like it would become an ice rink. Ice hockey players might use Floating Cities as a happy target. We didn't want to risk the consequences of flying plastic. On Monday, Feb. 8, I went into the pond warmly dressed, it took quite a bit of effort to break the ice and get the heavy (due to the layer of snow) artwork on dry land.
Photos: Elsje Drewes, Aleid Laneweerd, Zahira Suliman, Jeroen from the Museon and Carolien Adriaansche.