Impact on the Beach
8 September 2022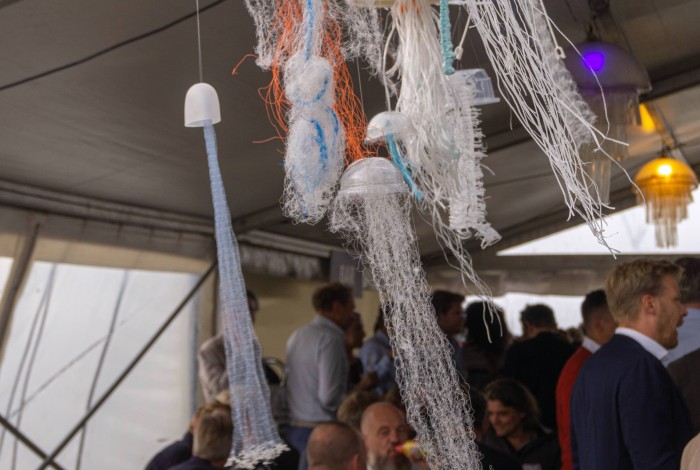 On Thursday, September 8, 60 new jellyfish floated at The Shore in Scheveningen. Made especially for Impact on the Beach, the business festival for new initiatives that together make change.
Besides the familiar white trash such as packaging of vegetables, fruit and Christmas trees, I also used orange and blue rope washed up on the beach.
During this day on the beach, the 40 most inspiring organizations of the Netherlands were also announced.