Plastic Congres Lissabon
9 June 2019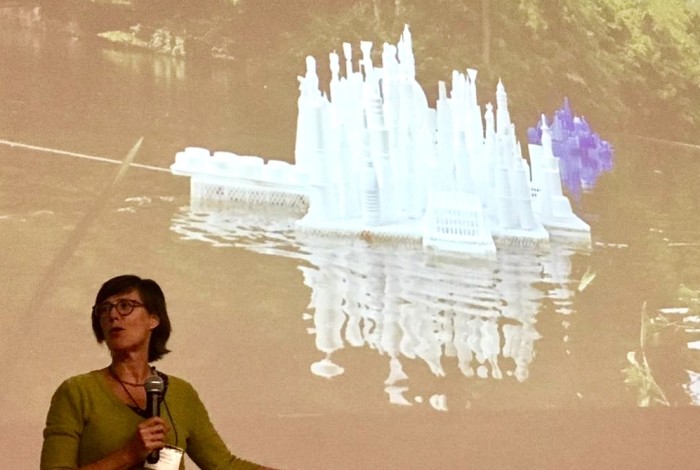 At the end of May I attended the 'Plastic Heritage Congress: History, Limits and Possiblities' in Lisbon.
My first congress where I was given a special title, 'Indecent artista' most likely a matter of automatic spelling check for 'independent artist'.
Three days immersed in a different plastic world than I am used to with lectures on the genesis of different types of plastic, the preservation of plastic collections in museums, a film about Leo Baekeland the inventor of Bakelite and a visit to a Plastic Exhibition in Museum Leiria.
Unfortunately, very little attention was paid to the future of plastic, our plastic addiction and the plastic soup.
The plastic pollution continued with plastic cups, trays, cutlery and plastic water bottles, even though everyone had received a refillable plastic bottle at the start of the congress. Fortunately, there were frequent complaints about this to the organization. On the last day, the plastic water bottles had been replaced by carafes of water, which unfortunately were again filled with water from 5 liter bottles.
photos:
Thea van Oosten, Mariele Neudecker