55 Beasts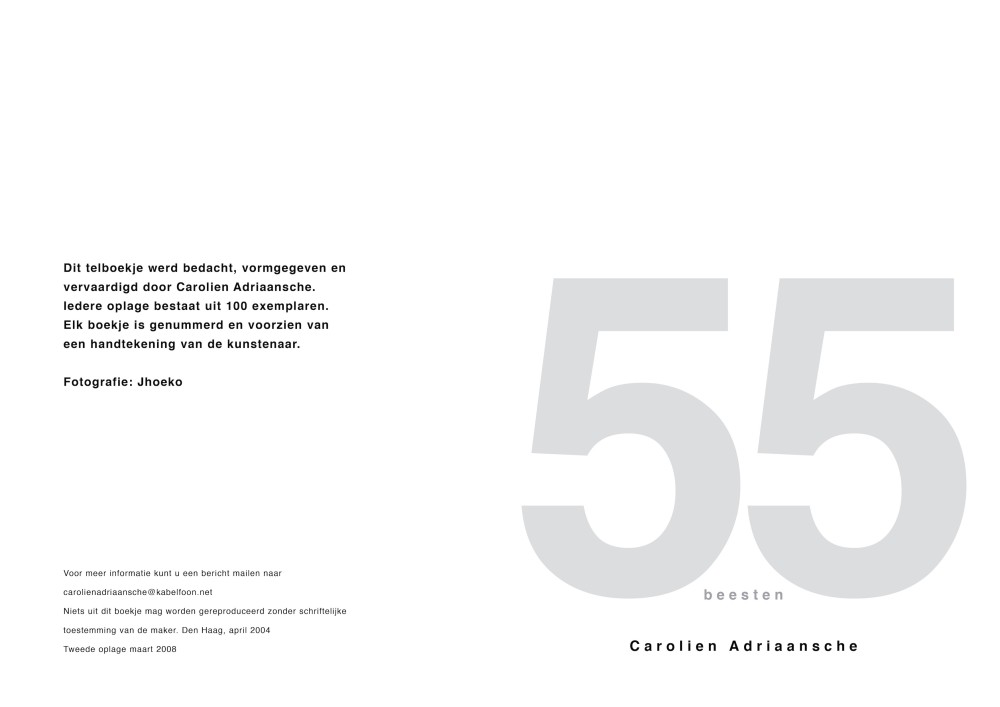 55 Beasts is an in-house made and published counting booklet. Purchased by Museum of the Book.
The booklet appeared in 2004 and was presented that same year at Border Kids, part of Crossing Border.
The booklet and the artworks it contains made an 11 Cities Tour along 11 bookstores in the Netherlands.
• v/h Van Gennep Rotterdam
• Kunst& Vliegwerk Groningen
• Nijhof&Lee Amsterdam
• De Omslag Delft
• De Zevensprong Tilburg
• Broese Utrecht
• Van Kemenade&Hollaers Breda
• Algemene Boekhandel Amersfoort
• De Drukkerij Vlissingen
• Van Stockum Leiden
• Van Stockum Den Haag