Jellyfish Collection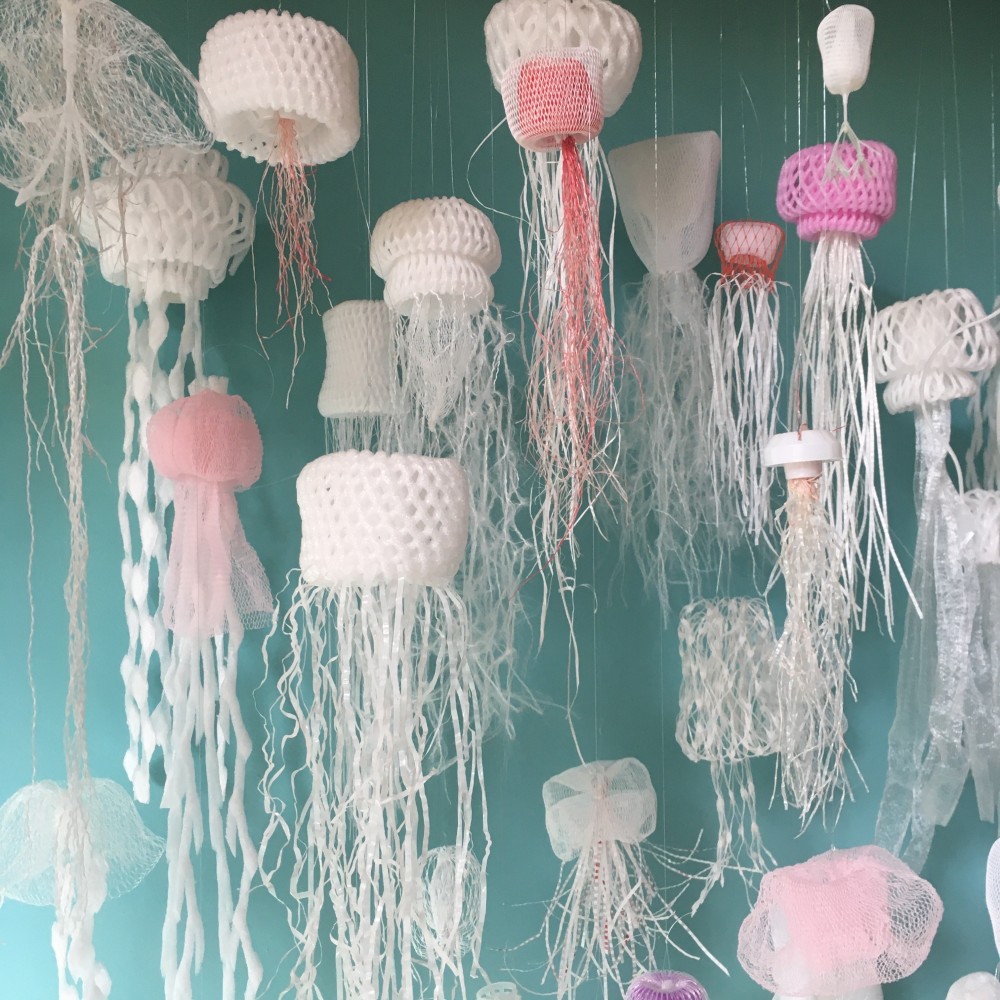 Collection Scyphozoa
There is a sharp increase, in number and size of the jellyfish population in the North Sea. The cause is climate change and overfishing. Because the sea is slowly warming up, the jellyfish can develop more easily and on a larger scale. Also, plankton, the jellyfish's food, can grow more easily.
I made my first jellyfish in 2018 during my Artist Residence in Lisbon.
The Collection continues to grow steadily and by now there are more than 150 hanging in my studio.
Of course all made from plastic waste, lots of packaging from fruits, vegetables, toys, Christmas trees, debris bags etc. etc.
The jellyfish were floating in different locations in Portugal.
In the Netherlands they were among others on display at The Grey Space in the Middle during WASTELAND a 12-day transdisciplinary festival. In the summer of 2022, a collection of new jellyfish floated at The Shore in Scheveningen during Imapct on the Beach.