Worm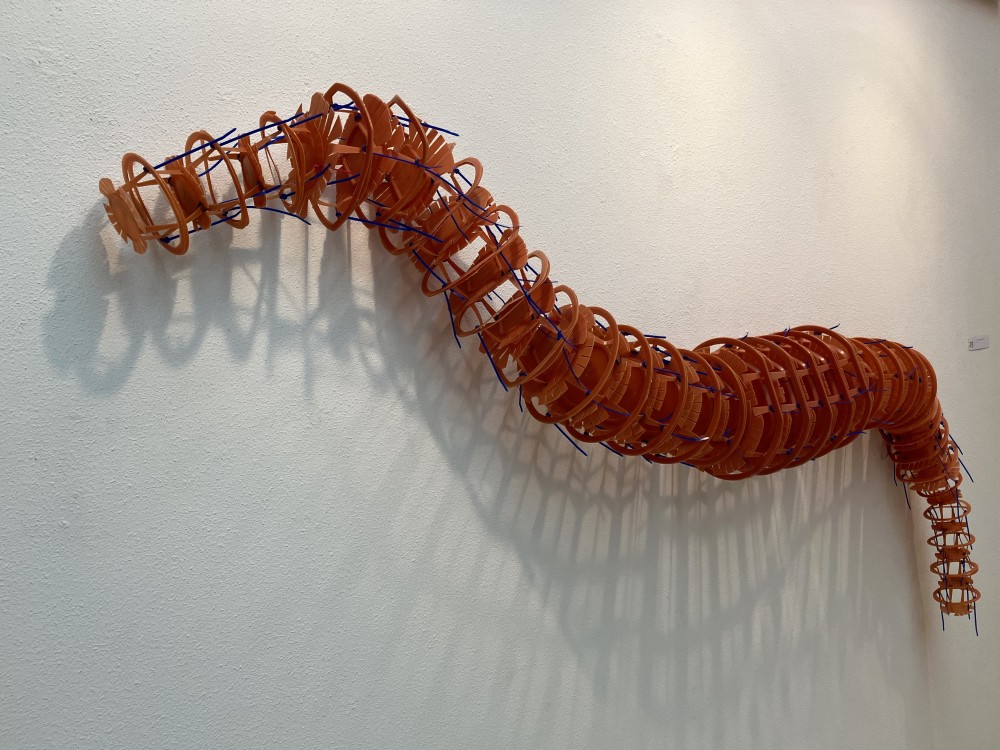 Assembly 2023
Dimensions: W 175 cm, D 30 cm, H 70 cm
Construction waste and tyraps.
Dump seals, that's what these 'baskets' that this artwork is made of are called. They are used in construction to seal the channels in the hollow-core slabs. This is to prevent them from filling up during the concrete pour.
I fished this waste from the Sportcampus Zuiderpark in The Hague in 2015 or 2016, with permission, out of Ballast Nedam's waste container.
100% pure plastic waste - no paint