Art at EP
22 September 2023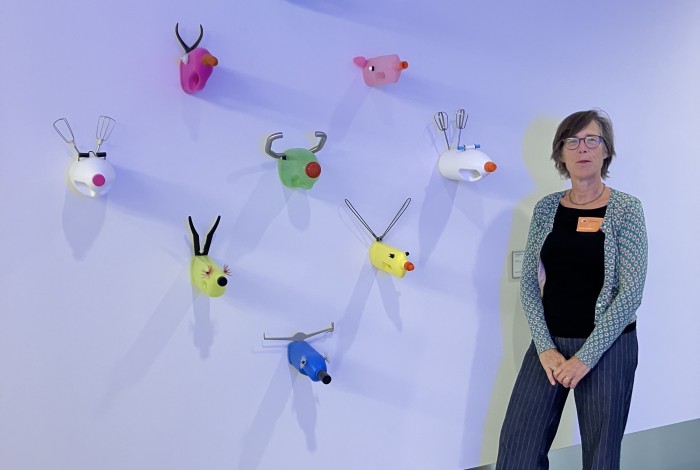 The opening of the exhibition 'Purchases of Contemporary Art 2022', which showcased the latest acquisitions to the European Parliament's collection, was held in Brussels on Thursday 21 September. These artworks are by artists from Estonia, Cyprus, Romania, Malta and the Netherlands. In addition to my work Trophies, works by Claudie Jongstra, Dindi van der Hoek and Alexandra Roozen were acquired.
During the event, the chairman of the art committee gave an inspiring welcome speech, followed by a tour of the selected works where I was the only artist present to explain my work.
In 'Art at EP', the publication released on the occasion of this purchase, it says: 'Ecology and sustainability are central themes expressed in the artworks of Claudie Jongstra and Carolien Adriaansche.'
......
'Carolien Adriaansche, for her part, responds to the problem of the increasing accumulation of urban and industrial waste in modern societies with a friendly but perceptive poetic imagery.'
This exhibition is open exclusively to European Parliament staff.