Collection Ticks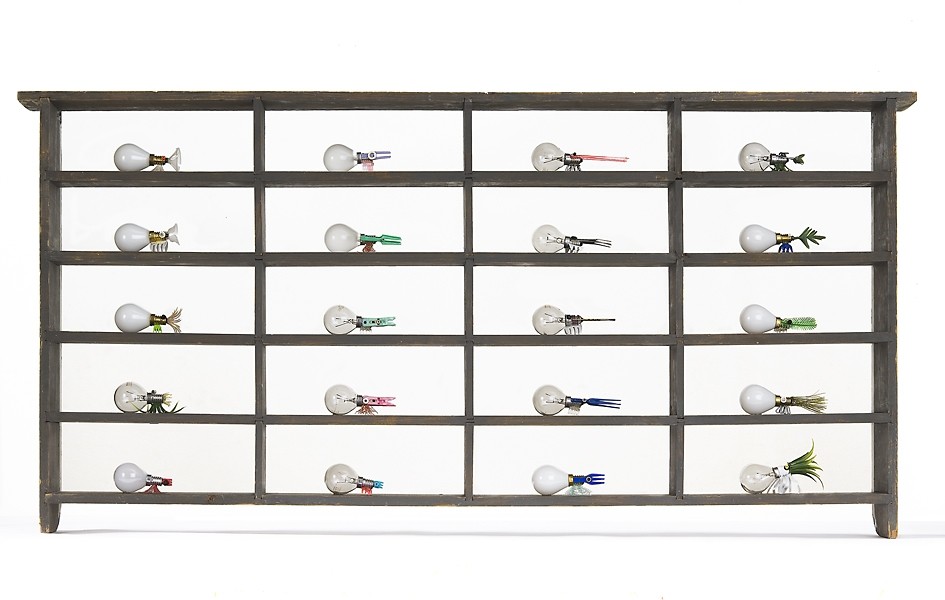 In 2010, the year of biodiversity, I created a new collection of animals especially for Children's Book Week*.
This is the Collection of Ticks on display during the big tick exhibition. This population of ticks is extremely rare and threatened with extinction due to 'environmental measures'**.
The ticks all belong to the genus Lumenbulbus, with the top species being L. iocus, L. virga, and L. albuscoleus. This unique tick genus is brought together and on display in "The Great Tick Exhibition.
2013 Gemeente Museum The Hague - summer exhibition
2015 Het Natuurhistorisch Rotterdam - Week of the Tick.
* The theme of the Children's Book Week 2010 is the big tick exhibition. The CPNB wants to draw attention to visual language in children's books.
** From September 2012, incandescent light bulbs may no longer be marketed in Europe.